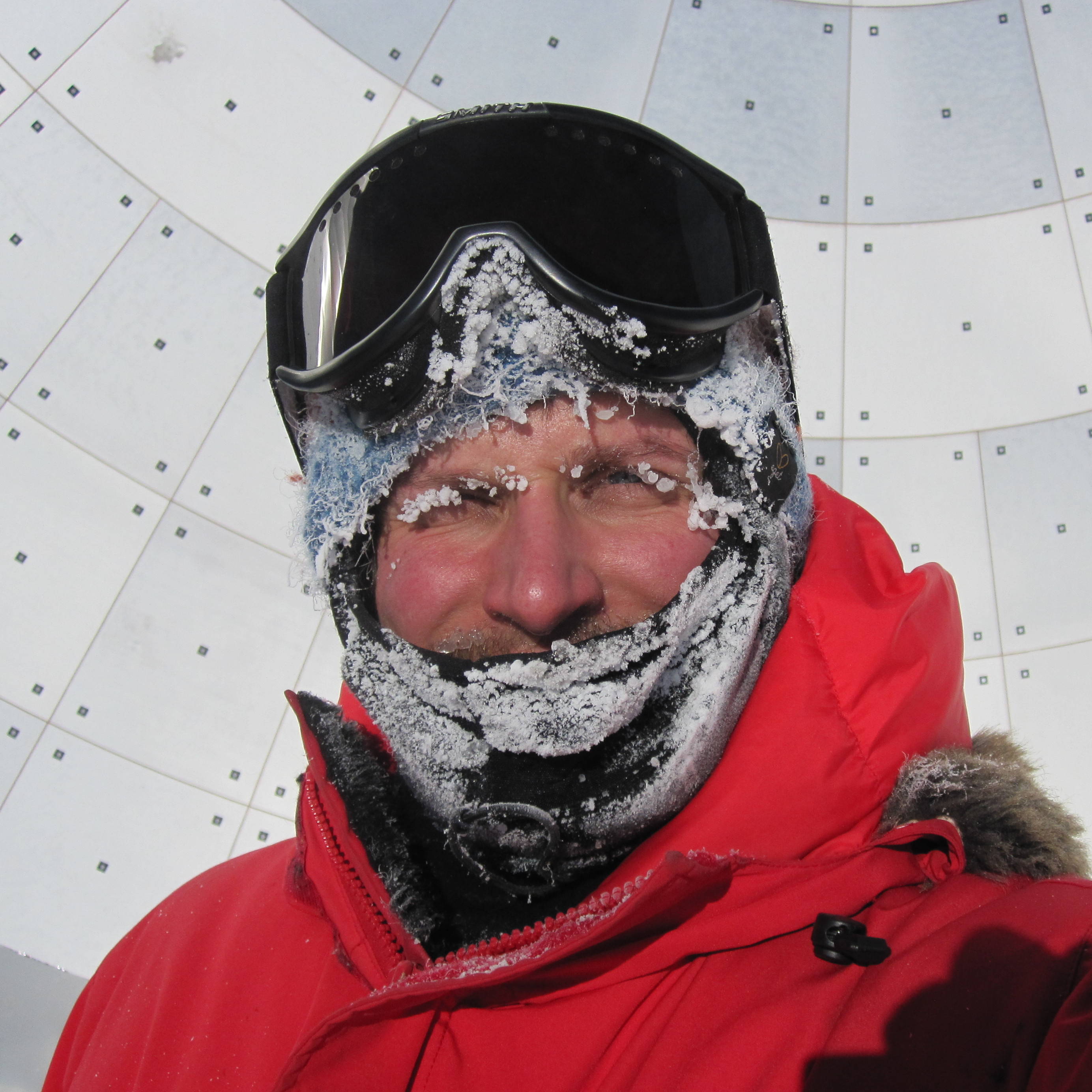 On the 6th of January 2017 I left from Sweden to the South Pole. My journey led me 16200 km south (as the bird flies), although the actual flight distance was much closer to 25000 km. My mission on the harshest continent on Earth: do my best to ensure smooth operations of the South Pole Telescope (SPT) and help with the scientific analysis of its data, with the goal of discovering the signatures of high-energy events.
SPT is a state-of-the-art observatory of the cosmic microwave background. The telescope has just been upgraded, it now features a brand-new camera, the third generation of its kind. We are located in the very middle of the Antarctic continent at the Amundsen-Scott research station, quite exactly 90 degrees South. Yes, we really see the South Pole marker from our galley windows!
I will be staying here throughout the Antarctic winter, until November 2017. On this page I will upload pictures and small stories. Updates will come more or less often, depending on our internet availability and how busy I am. I strive for an update once a week. Feel free to email me questions! I hope you enjoy this little insight into the adventure of travelling to and living at the bottom of the world.